Trucks For Sale in Philly

Semi Trucks Sales in Philadelphia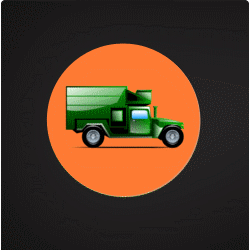 TA Truck Sales is a dealer located in Chester, Pennsylvania near Philadelphia providing service and used trucks since 1993. Their sales are focused around the various offerings to be had in the light and medium truck market. The work trucks of TA Truck Sales include reefer trucks, dump trucks, box trucks, grain body dump trucks, flatbed trucks, box van trucks, and cab chassis trucks. In the event that they do not have the specific truck you are looking for, they are able to utilize their in-depth mechanic department to customize the truck to your specifications.
Each truck that TA Truck Sales acquires is given a very thorough inspection for quality. The focus is to ensure that any truck that makes it into the garage is at a minimum standard of quality before being offered for sale to the public. Typical sources of acquisition include long-term clients, trade-in's, and former lease vehicles. Though their trucks do not include a warranty, a 30 day standard warranty is available for purchase with a truck.
Financing is available to most buyers depending on the type they are looking for. The standard lenders generally looking for a two year record of business activity, an associated business checking account, and a relatively good credit history. TA Truck Sales can accommodate start up or bad credit borrowers through additional financing companies they work with.
The mechanic department of TA Truck Sales is equipped to provide service and repairs to medium and heavy duty trucks. Each employed mechanic is factory trained and certified to work on both medium and heavy duty trucks. Expertise and facilities can accommodate even tough jobs like an engine replacement or transmission work. TA Truck Sales has one of the few cities in the location that can accommodate those complicated jobs. Rounding out the service is a wide selection of new, used, and refurbished parts.
TA Truck Sales host a number of different manufacturers on their lot. It is not uncommon to find Isuzu, International, Freightliner, GMC, Ford, Mitsubishi, and more brands waiting for a new owner to get them to work. Their Chester, PA location is just ten miles south of the Philadelphia International Airport and seven miles from the New Jersey Turnpike (Exit 2).
Feel free to contact a TA Truck Sales representative through email or if you would prefer to call; office hours are 9am to 5pm on weekdays. The sales department is open 9am to 6pm weekdays with contact by appointment on Saturday mornings.
Cab and Chassis Trucks
| | |
| --- | --- |
| Displaying records 1 to 3 of 3 | |
Year Make Model
City , State
Price
2002 ISUZU FTR CHASSIS
Call 888-734-4522 2002 ISUZU FTR TURBO DIESEL CHASSIS, UNDER CDL, 25,950 GVWR, 186" CA FOR 22 TO 24 FT BOX, AUTOMATIC, 466,00 MILES, NO RUST OR DAMAGE
Chester , PA
$9,900.00


Finance it!
Shipping Quote
2004 ISUZU FTR
Call 888-734-4522 2004 ISUZU FTR LOW PROFILE CHASSIS, 277,242 MILES, 25950 GVWR, 6 CYL TURBO DIESEL, ALLISON AUTOMATIC, AC, 19.5 LOW PROFILE TIRES, CORRECT WHEEL BASE FOR A 22 FT TRUCK,
Chester , PA
$11,500.00


Finance it!
Shipping Quote
2002 INTERNATIONAL 4700LP LANDSCAPE DUMP
Call 888-734-4522 2002 INTERNATIONAL 4700 LP CHASSI FOR A NEW LANDSCAPE OR MASON DUMP, T44E V-8 TURBO DIESEL, SAME AS 7.3 FORD DIESEL, ALLISON AUTO, NO AC, 21,500 GVWR, 146.000 MILES NO SPECIAL DRIVER...
Chester , PA
$22,900.00


Finance it!
Shipping Quote
| | |
| --- | --- |
| Displaying records 1 to 3 of 3 | |