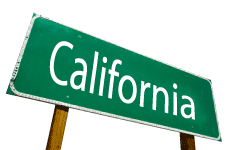 Commercial Truck Dealers In California
Need trucks in California? Check out the Truck Inventory from Dealers and Owner Operators in California State. Find an excellent selection of California trucks on sale including tractors, bucket, municipal, box trucks, dump trucks and more. Dealers, want to see your company listed here? Call 800-240-5811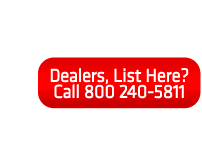 Arrow Trucks Fontana / Stockton
Arrow Trucks Fontana, located at 10175 Cherry Ave, Fontana, CA 92335. Arrow Trucks Stockton is located at 10830 S Harlan Rd, French Camp, Ca 95231. Call 866-345-2293. "Arrow Truck Sales, Inc. began operations in 1950 from a small used truck lot in downtown Kansas City, Missouri. From the initial start-up, the company has followed the principle of providing high-quality, pre-owned vehicles to customers who want to maximize the value of money."
Arrow Trucks Fontana Inventory: | 866-345-2293
Arrow Trucks Stockton: | 866-345-2293

Monarch Truck Center
Monarch Truck Center, located at 195 North 30th Street, San Jose, CA 95116. (408) 275-0500. Monarch Truck Centers an authorized dealer for Isuzu Trucks, GMC, and Hino is the bay area leader in used and new truck sales/leasing. With years of experience in building various truck applications for their own rental/lease fleet, Monarch has learned how to build a truck that will stand up to the harsh world of day-to-day use.
Monarch Truck Center inventory here
Penske Used Trucks - Torrance
Penske Used Trucks - 20425 Hamilton Ave Torrance, CA 80502. 888-897-3372. Penske is one of the most recognizable names in the trucking industry. They are known for their high-quality rental trucks and trailers, but they also have used trailers and trucks for sale. With locations throughout the United States, it's very likely that there is a dealership location close to you. To find the right equipment for your company call 888-897-3372 with any questions you have. The sales staff will be happy to answer your questions and help to ensure that you find the right equipment to expand your trucking business. Penske Used Trucks inventory here

Attention Truck/Trailer/Parts Sellers
3 great ways to sell
Single Ads $19.95 - ads run until sold
When it comes to selling your equipment, TruckerToTrucker is the obvious choice offering more features to help sell your equipment than any other source. We allow 20 pictures with every ad - no extra charge.


Trucker Pass $150 - buy 10 ads - use anytime
This is an excellent tool for the small seller looking for high exposure or the large seller wanting to try out our network before signing up for Unlimited Listings.


Unlimited Listings $350 per month
TruckerToTrucker.com has no contracts with no time commitments, making it virtually risk free. Call today to see how TruckerToTrucker.com can boost your bottom line.