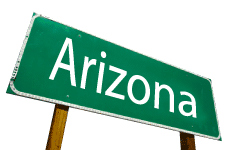 Commercial Truck Dealers In Arizona
Need trucks in Arizona? Check out the Truck Inventory from Dealers and Owner Operators in Arizona State. Find an excellent selection of Arizona truck sales including tractors, day cabs, box trucks, bucket trucks and more. Dealers, want to see your company listed here? Call 800-240-5811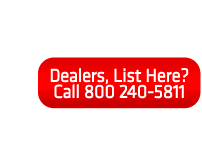 Arrow Trucks Phoenix
Arrow Trucks Phoenix, located at 2201 W. Buckeye Road, I-17, Phoenix, AZ. 866-345-2293. "Arrow Truck Sales, Inc. began operations in 1950 from a small used truck lot in downtown Kansas City, Missouri. From the initial start-up, the company has followed the principle of providing high-quality, pre-owned vehicles to customers who want to maximize the value of money."
Arrow Trucks Phoenix inventory
Penske Used Trucks Phoenix
Call 888-897-3372. Penske Used Trucks is located at 2219 South 2nd Place, Phoenix, AZ 85004. They are known for their high-quality rental trucks and trailers, but they also have used trailers and trucks for sale. They have a huge variety of pre-owned trucks in stock, including vans, straight trucks, specialty trucks and semi tractors. They also have dry vans, reefers and other types of trailers for sale at most locations. Use their easily searchable online inventory to find the right equipment for your company, then call 888-897-3372 with any questions you have. The sales staff will be happy to answer your questions and help to ensure that you find the right equipment to expand your trucking business.
Penske Used Trucks Phoenix Inventory

Knight Truck & Trailer Sales
Because they are owned by one of the biggest trucking companies in the United States, the staff at Knight Truck Sales understands the trucking industry and knows the importance of having good quality equipment to move loads. They are committed to building long-term relationships with their customers and providing customers with a great selection of high-quality trucks at locations across the U.S. Quick Dial: 888-651-2129
Knight Trucks & Trailers in Phoenix and Beyond!
Berge Ford Fleet
Berge Ford Fleet, located just off US-60 at 460 East Auto Center Drive in Mesa, Arizona, is a dealership where the customers come first. They are known for the personal attention they give each customer as well as the quality of vehicles on the lot. Their selection includes a variety of new trucks from Ford as well as pre-owned trucks from Isuzu, Ford and other quality manufacturers. The dealership is open six days a week and their incredibly friendly staff can be reached at 888-519-4707.
Berge Ford Commercial inventory here
Arizona Commercial Truck Sales
Arizona Truck Sales is known for offering excellent customer service to customers from across the United States and Canada. They are located at 2560 East Main Street Mesa AZ 85213 and can be reached by phone at 480-833-2200. AZ Truck Sales offers both pre-owned and new commercial trucks. Their showroom features a large selection of trucks from the top manufacturers, including UD Trucks, Mitsubishi, GMC, International, Freightliner and more. They sell all types of trucks and also service and repair truck at their shop.
Arizona Commercial Trucks For Sale

Attention Truck/Trailer/Parts Sellers
3 great ways to sell
Single Ads $19.95 - ads run until sold
When it comes to selling your equipment, TruckerToTrucker is the obvious choice offering more features to help sell your equipment than any other source. We allow 20 pictures with every ad - no extra charge.


Trucker Pass $150 - buy 10 ads - use anytime
This is an excellent tool for the small seller looking for high exposure or the large seller wanting to try out our network before signing up for Unlimited Listings.


Unlimited Listings $350 per month
TruckerToTrucker.com has no contracts with no time commitments, making it virtually risk free. Call today to see how TruckerToTrucker.com can boost your bottom line.